The books listed here are all highly recommended. When you click on the picture, the miracle of modern technology will whisk you away to the site of Barnes and Noble. If you decide to purchase the book, a small portion of the sale comes back into my wallet. You can buy any book from Barnes & Noble and help me out simply by clicking on the Barnes & Noble link. You can even pick up the book at your local bookstore! If you ask me, this is a win-win-win: YOU get a great book that will make you a better person, an author I respect will sell another book, AND I will receive a small kickback for my efforts. So please, by all means, click a link!
________________________________________________
This trio of books by Steve Farber has dramatically impacted my thinking about the practice of love in all my relationships--family, friends, business, and service. In The Radical Leap, Farber introduces the LEAP acronym: Love, Energy, Audacity, and Proof. His premise is that when a leader intentionally cultivates love; intense energy, audacious goals, and powerful proof inevitably follow. The Radical Edge develops the LEAP formula further, defining love as a combination of fascination with and gratitude for the person we love. He ends the book with a four-part challenge to change your world. The trilogy wraps up with Greater Than Yourself, a very practical means of putting the principles from the first two books into practice.
I recently had the privilege of talking to Steve about his writing and how we used his books in the Dominican Republic last summer. He is very serious about promoting positive change. All I can say is, "Read these books!" (And buy them here! Click the picture, please.)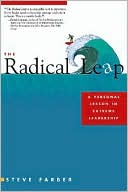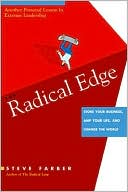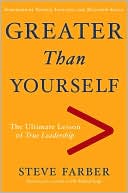 ________________________________________________
Richard Stearn's powerful book, The Hole in Our Gospel, will force you to seriously rethink how you respond to the needs in the world around us. He makes a powerful case that we have no excuse because we have can easily keep ourselves informed of the needs, we have access to the means of meeting those needs, and we have the ability to deliver them.